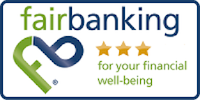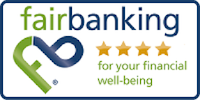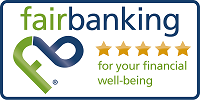 The Fairbanking Mark is not a guarantee or warranty of reliability or performance of this or any product or service and The Fairbanking Foundation does not provide any such guarantee or warranty.
Any duty of care owed by The Fairbanking Foundation to the customer relates solely to its assessment of whether the product satisfies Fairbanking's own express and publicly available criteria for the award of a Fairbanking Mark.
The Fairbanking Foundation shall not be liable for any loss resulting from the customer's use of the product, including loss of anticipated savings; loss of opportunity; loss of or corruption of data or information; or any special, indirect, consequential or pure economic loss, costs, damages, charges or expenses.
The Fairbanking Foundation does not purport to exclude or limit any liability for which the limitation or exclusion of liability is prohibited by law.