ASSESSMENT AND CERTIFICATION
Since its launch in 2010 the Fairbanking Mark has been adopted by financial institutions of all sizes to encourage them to develop products that help customers improve their financial well-being. In order to achieve a Fairbanking Mark, institutions follow an assessment and certification process.
The certification is called the 'Fairbanking Mark' and is granted in three, four or five star versions based on Fairbanking's assessment of the level of the financial well-being the product delivers.
Fairbanking Marks will not be commonplace, reflecting the stringent criteria and process used in the assessment.
In addition to reviewing the financial well-being characteristics and features of the product, the process of assessment involves independent research carried out with a representative number of customers holding that product. This research is carried out to test the extent to which the theoretical benefits to financial well-being are delivered in practice.
Fairbanking's assessment also reviews the provider's complaints procedures and experience for the product in question.
Finally, The Fairbanking Mark Assessment Panel reviews the assessments that have been carried out and takes a look at wider factors, including the rates charged/offered by the product, before advising whether the Mark should be granted.
This quality mark programme is an important step in helping customers to identify products that have been rigorously tested for the financial well-being they can deliver. Crucially, it will also provide a powerful incentive for banks to compete through continual improvement of their products in ways that will truly benefit their customers.
Fairbanking Marks range from three to five stars depending on the number of features and are in place for the following product categories:
Credit Card
Current Account with overdraft
Current Account without overdraft
Personal Loan
Regular Savings
Children's' Savings Accounts
Mortgages
Student Current Accounts
Personal Loan (High APR)
---
FAIRER PRODUCTS FOR CUSTOMERS
The Fairbanking Foundation believes that fairer products across all areas of financial services can result in greater financial well-being for customers and the nation as a whole. That is why our mission statement is "Banking made fairer for your financial well-being."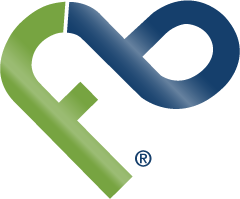 We believe our heart-shaped 'fb' which reflects both 'fairness' and 'well-being' will, in time, become a product marking standard for the financial services industry, similar to the way in which historically, the now well-recognised British Standards Kitemark™ Scheme has for the safety and installation industries.
Customers have already begun to evaluate financial products for themselves, by way of the Fairbanking Mark and the Star rating given to a particular product, in order to assess that product's suitability for their own financial circumstances.
It is the Fairbanking Foundation's vision that this ability for customers to assess financial products and their suitability for an individual's financial needs and well-being will become widespread across the financial services industry.