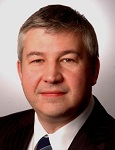 Chairman:
Mark Davey has recently joined Fairbanking and brings over 25 years of senior management experience in providing services to financial institutions around the globe to the foundation.
Today Mark serves on the board and advises several companies in the retail financial technology space whilst also maintaining a number of interests in the charitable sector. Until recently, Mark was Executive Vice President of FIS' international business and was responsible for all aspects of the global performance of FIS in the Europe, Middle East, Africa (EMEA), Asia, Australasia and Latin America/Caribbean (LAC) markets. Under Mark's leadership, FIS established a presence outside of North America and grew its international business from a 300 person, $90M business in 2004 into a global powerhouse with more than $1.2B in revenue and over 15,000 staff. Prior to this position, Mark served as the group managing director of the company's EMEA International division. Prior to joining FIS in 2004, Mark held leadership roles including managing director of LANSA Europe, global sales director of Misys Retail Banking Systems and 11 years in several management positions at Unisys. Based in London, Davey is a graduate of Middlesex Business School in the U.K. and the Ecole Superieure de Commerce (Reims) in France.

Mark Bingham has been giving advice to individuals on financial matters since 1986. He now works exclusively with employers, helping them to engage their staff through their employee benefits, the main aspect of which is transforming the way in which staff save for retirement. Mark is one of the team at Secondsight that first introduced the American SMarT(TM) system of pension savings to the UK and which continues to get people to save properly for the future when most others are following an opposite trend. Mark has spoken on platforms around the world on how to engage people with saving for their future.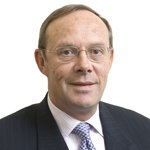 Trevor Newey was Senior Partner to Howard Kennedy, a leading London Law firm for 20 years, undertaking a wide variety of litigation disputes on an international basis. Under Trevor's leadership, the firm grew and entered the top 20 largest and most profitable law firms in the country. On leaving Howard Kennedy, Trevor was invited and has joined Burlingtons as Chairman principally to assist in the development of the firm and its business including generating leads from his many clients and contacts.
Trevor undertakes advisory roles to a number of listed companies and charities and is also a school governor.

Teresa Perchard has over 25 years' experience of consumer protection and consumer representation through posts she has held at Citizens Advice, the National Consumer Council, the Office of Water Services and the Office of the Rail Regulator.
Until May 2013 she was Director of Policy and Advocacy at Citizens Advice, where she led the development of policy on a wide range of issues, including debt and financial exclusion. She is a member of the Consumer Codes Approval Board, the Fuel Poverty Advisory Group, the Ofwat Consumer Advisory Panel, and the Personal Finance Society Board.

Chris Rumsey has spent 20 years being involved with bringing about innovation and consumer choice in financial services and property ownership. This has included leading the creation and building of new businesses. He is a Fellow of the RICS and has served as a director of several property companies. He has long held an interest in developing the relationship between workplace skills and life skills. In connection with this he was formerly chairman of SkillRetail, the original accredited skills competition for the UK retail industry.
He has been part of the Fairbanking Foundation since its inception and was its Chairman until the end of 2015.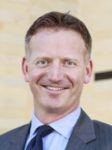 Steve Vinnicombe joined Fairbanking as a Trustee at the start of 2017. He has worked as a management consultant within Financial Services helping banks address different client, regulatory and commercial opportunities for over 20 years firstly as a Partner at Accenture and most recently as the CEO for Capco in the UK. Capco UK grew from 100 to 650 FTE between 2010 and 2016 and was a Sunday Times "Best Company to Work For". Steve is an EMCC EQA Coach Practitioner, Non-Executive Director and advisor at Right to Dream.