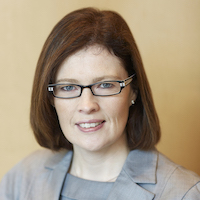 Chief Executive:
Aidene Walsh
Aidene recently joined as Chief Executive Officer of The Fairbanking Foundation. Prior to this, she has spent over 25 years in senior executive leadership roles in a number of global and domestic banks including Citigroup, ABN Amro, RBS and Lloyds within Transaction Banking (Cash Management and Trade Finance) and Relationship Management Businesses. Her most recent banking role was MD of Cardnet and Commercial Cards for Lloyds Bank before leaving to undertake the FT Non-Executive Diploma.
She has a BSc Accounting and Financial Management (Loughborough University) and an MSc Masters International Business (UMIST).
She is currently on the board of The Kite Multi Academy Trust.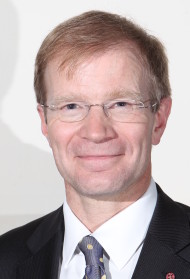 Founder:
Antony Elliott OBE, FCIB
Antony founded the Fairbanking Foundation in 2008, which conducts research, provides advice and is the certification body for the Fairbanking Mark.
Prior to this he had spent over ten years as Group Risk Director of a major retail bank having worked for a number of UK and international banks previously.
He has been actively involved in researching the field of financial well-being since 2004 and has a large number of published reports in the area. His research includes the Centre for the Study of Financial Innovation report, "Fair banking – the road to redemption for UK banks" (2009), subsequently published as "Financial well-being components" in Social Indicators Research (2013) and he was lead author for the Money Advice Service report, "Transforming Financial Behaviour" (2010), examining the role of behavioural economics in improving financial capability.
Antony has a degree in Banking and International Finance from City University and a master's degree in Operational Research from Imperial College, London. In 2014 he was awarded an OBE for services to bank customers.
Click here to see recent reports and articles Antony has authored….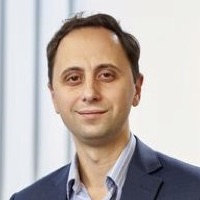 Ivo Vlaev
Ivo is a Professor of Behavioural Science, Warwick Business School, University of Warwick. Ivo received a DPhil (PhD) in Experimental Psychology from the University of Oxford (and St. John's College) and MSc in Cognitive Science and BSc in Psychology from the New Bulgarian University.
Before coming to Warwick, Ivo worked at University College London and Imperial College London. He has a track record of research in cognitive science and behavioural economics, which is published in peer-reviewed academic journals, book chapters and government reports.
Ivo's research interests are human decision-making in various domains (social, financial, medical). He also investigates innovative methods for developing and evaluating behaviour change interventions in health (professional practice such as safety and quality of care; patient behaviours such as medication adherence; and lifestyle risk factors such as diet and physical activity) and finance (motivating customers to manage their money more effectively; financial product design).
Ivo is also a co-author of the UK Cabinet Office MINDSPACE report, which provides a framework for designing effective policy utilising the latest insights from the field of behavioural economics. MINDSPACE is widely used across both local and central government and in the commercial sector. His consulting work with various public organisations is on applying behaviour change principles to change people's decisions about their health, finances and environment.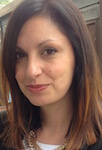 Sureena Santos – Fairbanking Certification Director
Sureena joined Fairbanking in 2014 and is responsible for directing and managing the activities of the Fairbanking Mark Certification scheme.
Prior to this, she has spent 15 years in Retail Banking with roles in Marketing and Product Development. Her last role was at RBS where she was the first ever recipient of a 5 star Fairbanking Mark.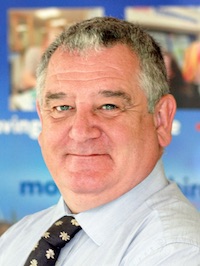 Trevor Barratt – Quality Director
Trevor ensures both the independence and the quality of the Foundation's activities.
Trevor was until recently the Chief Risk Officer (CRO) for a Private Banking Group, which included banking, investment management, fiduciary services and off-shore operations, where he was on the board of the bank and the investment management firm. He was also an NED of the Offshore company.
He is an NED of Monmouthshire Building Society, where he sits on the Board Risk Committee and Nomination Committee.
Trevor has spent his career in financial services with much of this time spent in mainstream retail and commercial banking. In his last network role Trevor was responsible for the firm's largest group of branches, which generated in excess of £25 million profit. For several years he was the Head of Strategic Risk for a large U.K. financial institution, working within the Group Risk function, where he analysed and reported to the Group's executive on the risks within the businesses strategies. Subsequently, he became the Chief Risk Officer for a third sector charity bank, before moving into the Executive Director – CRO for the Private Banking Group.
Trevor has an MBA (1998) and Postgraduate Diploma in addition to his banking qualifications. In 2011 he was awarded a distinction and outstanding achievement award for finishing first internationally by the International Compliance Association when sitting the Graduate Diploma in Anti Money Laundering, where he subsequently became an examiner. Trevor has also completed the FT NED Diploma (2016).
Trevor is a Fellow of the International Compliance Association (ICA), and a member of the Institute of Financial Services (IFS).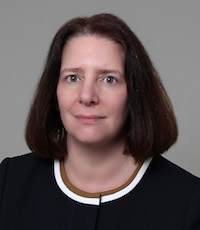 Cosette Reczek – Head of Advisory Services
Cosette has over 30 years of professional experience, including senior executive leadership roles in a number of global and domestic banks including HSBC, Barclays, RBS, Deutsche Bank and Citigroup and consulting experience with PWC. Most recently, she formed and led her own advisory business, Permuto Consulting Limited, is a Form Tutor for the FT Non-Executive Director Diploma, and a Trustee and Chair of the Audit Committee of UNICEF UK
She holds a BA in Mathematics and Computer Science and an Executive MBA from London Business School.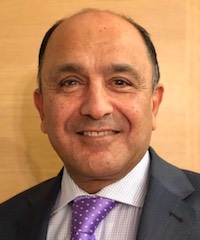 Hoss Atri – Business Development Consultant
Hoss has over 20 years' experience in financial and regulatory sales and business development management.
In his most recent tenure as a regional general manager Europe, Middles East and Africa (EMEA) at FIS (world's number 1 FinTech company) Hoss established and led in-country client teams covering Central and Eastern Europe, Middle East and UK, and delivered multi million annual revenues and above 85% client satisfaction among EMEA's leading financial services providers.
He has worked for the Foundation's Fairbanking Mark certification scheme since 2017.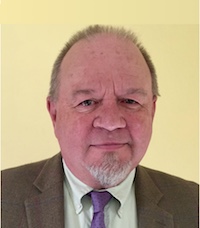 John Osborne
John has been a member of the team since 2008, An IT career of 30 years included developing possibly the 1st Internet trading platform, across 38 financial centres, delivering it through an innovative web based VR interface. His passion is the graphical support of bank customers in their engagement with behavioural economics and pursuit of financial wellbeing.