Our trustees are from various industries and play a key role in shaping the future of our Foundation. We thank our sponsors for their continued support in our missions and values.
---

Teresa Perchard (Chair)
Teresa has over 30 years' experience of consumer protection and consumer advocacy through posts she has held at Citizens Advice, the National Consumer Council, the Office of Water Services and the Office of the Rail Regulator.
Until May 2013 she was Director of Policy and Advocacy at Citizens Advice, where she led the development of policy on a wide range of issues, including debt and financial exclusion. She is the independent Chair of the Affinity Water Customer Challenge Group; a board member of the Utility Regulator Northern Ireland and a council member of the Council for Licensed Conveyancers. She was a member and deputy Chair of the Fuel Poverty Advisory Group for 10 years until 2015 and has been a member of the Consumer Codes Approval Board; a board member of Smart Energy GB; Consumer Champion for CIGA and Lay Director of the Personal Finance Society.
---

Chris Rumsey
Chris has spent 20 years being involved with bringing about innovation and consumer choice in financial services and property ownership. This has included leading the creation and building of new businesses. He is a Fellow of the RICS and has served as a director of several property companies. He has long held an interest in developing the relationship between workplace skills and life skills. In connection with this he was formerly chairman of SkillRetail, the original accredited skills competition for the UK retail industry.
He has been part of the Fairbanking Foundation since its inception and was its Chairman until the end of 2015.
---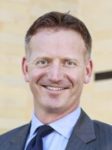 Steve Vinnicombe
Steve joined Fairbanking as a Trustee at the start of 2017. He has worked as a management consultant within Financial Services helping banks address different client, regulatory and commercial opportunities for over 20 years firstly as a Partner at Accenture and most recently as the CEO for Capco in the UK. Capco UK grew from 100 to 650 FTE between 2010 and 2016 and was a Sunday Times "Best Company to Work For". Steve is an EMCC EQA Coach Practitioner, Non-Executive Director and advisor at Right to Dream.
---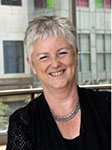 Sue Lewis
Sue is a board member and independent consultant. She is currently Chair of the Financial Services Consumer Panel and her term of office is due to end in December 2018. In addition she is a trustee of The People's Pension; a Consumer Advocate Member of the Chartered Insurance Institute Professional Standards Board; an independent member of the Chartered Banker Professional Standards Board and a trustee of StepChange the debt advice charity. Sue has also been a member of the Fairbanking Assessment Panel since December 2014. As a consultant, Sue works with individual clients and international organisations such as the OECD and Alliance for Financial Inclusion, advising on financial education, financial inclusion and consumer protection regulation.
Sue has previously held a variety of senior policy roles in the Civil Service in HM Treasury, the Department for Education and the Cabinet Office. Most recently, Sue was Head of Savings and Investments at the Treasury, with responsibility for advising Ministers across a range of retail financial services issues.
---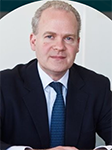 Adam Moy
Adam Moy is a senior banking and financial services lawyer having worked in private practice and the financial services sector over a 25 year period. He has served in various roles with a range of firms including Clifford Chance, Skadden Arps and Citigroup. He was General Counsel of the Bank Division at Close Brothers Group Plc and Head of Treasury and Corporate Legal at The Co-operative Bank Plc during its restructuring. He has also served as Interim Group Legal Director at Bupa and is currently working in the fintech sector. During 2016/17, Adam undertook a MSc in Social & Cultural Psychology at The London School of Economics awarded Distinction. He undertook original research into financial exclusion comparing the individual lived experience with the banking sector perspective. Adam was a trustee of Community Links from 2010-2014.